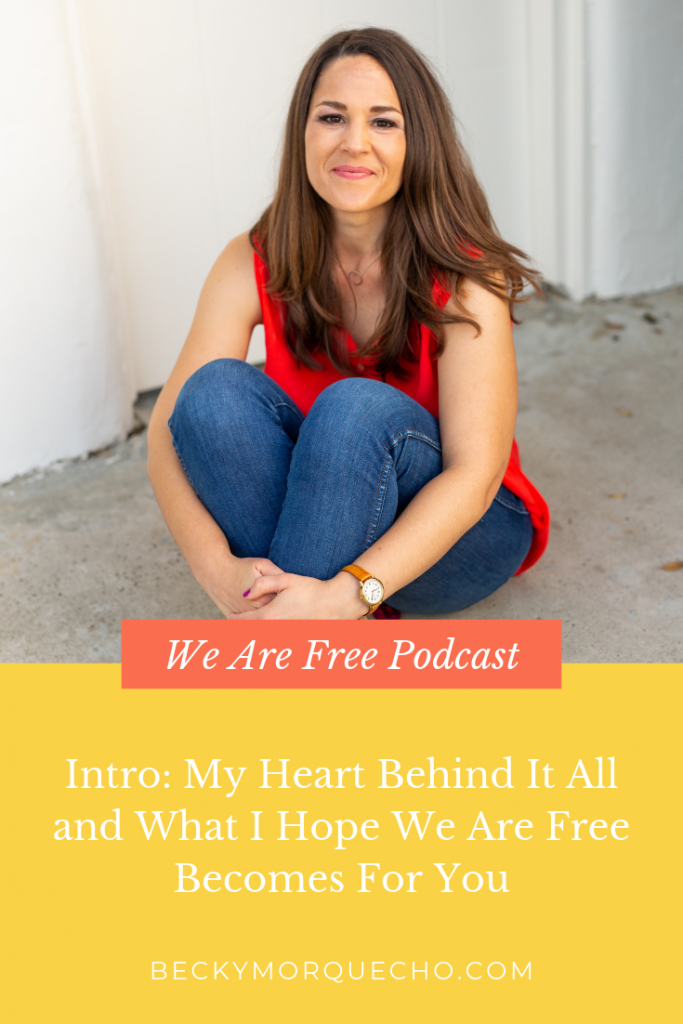 We Are Free Intro: My Heart Behind It All and What I Hope We Are Free Becomes For You

It's here! My latest adventure I had no clue was coming. It's my brand new podcast called We Are Free.
It's a podcast about surrendering all the things that are invading our minds and hearts and lives, that really have no business knocking on our doors anyway.

Like our need to control situations and paint the most beautiful outcomes that we see fit for our tidy lives. It's about releasing shame and anxiety and fear. It's about letting go of what we think our marriages and businesses and motherhood "should" look like and instead seeing, believing in and experiencing genuine gratitude for what God has for us on the other side of His promises, provisions and plans.

It's about the sweet, sweet freedom that God has for us, in the most difficult times and darkest days and well, any time, any where, any situation. It's about proclaiming that life, that existence, the one full of obedience, peace and truth. I swear, God can barely contain Himself. He's ready for us. Our eternity in Heaven and our challenging and beautiful days and lives on this green earth…all free for us if we accept it.

I hope you'll join me. You can start by listening in to my intro episode that shares more about how and why this podcast came to be in the first place. After that, I have interviews with Katelyn James, Diana Kerr and Abby Grace Springmann ready for you. And so many more conversations with incredible women waiting in the wings.

Can't wait to hear what you think <3