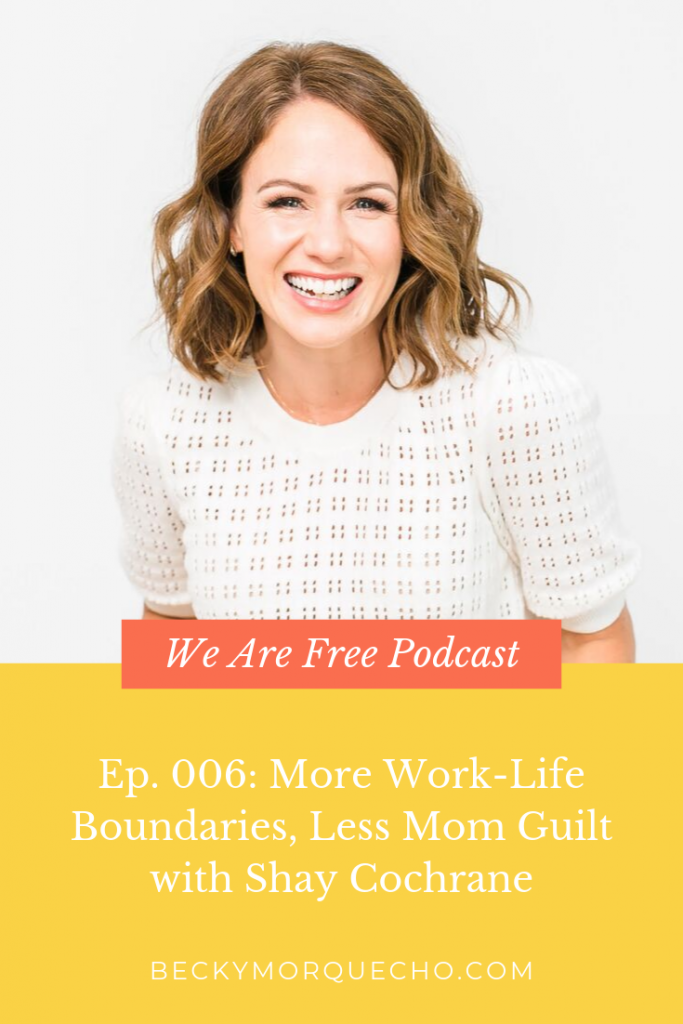 Episode 005: Shay Cochrane – More Work-Life Boundaries, Less Mom Guilt

After eight years as a successful wedding and portrait photographer Shay felt her passion and creativity beginning to wane. In 2013, a light bulb moment in Homegoods convinced her to make the almost overnight decision to jump head first into the unknown world of commercial styling and product photography and she has never looked back.

Her commercial clients span the globe (brands like Sugarfina, Pure Fiji, Truffle bags and Simplified Planner to name a few) but she is most known for kickstarting the "styled stock" industry with the SC Stockshop, the first styled stock shop of its kind back in 2014. Now creative brands everywhere use her styled stock imagery membership SocialSquares to build their brand's visual presence online.

Shay has been married for 13 years to her best friend and fitting counterpart Graham and together they have two little girls and call sunny Tampa, Florida their home.

I wanted to talk with Shay about work-life boundaries, but really this applies to boundaries for any life categories. She tells us how and why her boundaries came to be in the first place.

Shay says she attempted to continue on with business as usual the first year of her first born's life and admits she "had no idea what motherhood looked like." Pretty sure any and every mama can relate.

"I remember trying to build this business in a new state and trying to figure out how to parent a new child."

"I was resenting my daughter and not the clients who were pulling me away from my daughter."

Shay says she found herself wanting to do the things that made her feel special, valuable and important rather than the less gratifying duties that come with taking care of a baby.

And what she came to realize was, "I'm going to have to change my schedule so that it changes my heart."

We talk about compartmentalizing work and motherhood, how Shay took first steps to separate those things and how she tries to stick to those things to this day.

Shay talks about the 80/20 rule, one she learned in The Pumpkin Plan by Mike Michalowicz. And why it's a great rule to live by, especially if your boundaries limit the hours you'd like to work.

Creating boundaries sometimes means you'll grow slower or feel like things are going slower. But I love what Shay says about God's involvement in our businesses: "It is really his business. Growth will happen at the pace and to the extent that wants it to happen."

Sometimes we think: boundaries are going to limit our business. But it helps to think of them as a way to assess if you're investing in and cultivating the things you want to be priorities in your life.

Shay shares that Lara Casey's Powersheets are the perfect way to do a self assessment of top level priorities. (I use and live by Powersheets, too!)

Because of her work-life boundaries, Shay says her family has seen and grown to see what God can do through their businesses.

"We've lasted, we haven't burnt out."
"I don't feel a lot of mom guilt."
Listen in here to Episode 005.
Show Links
For more on the 80/20 rule, read The Pumpkin Plan by Mike Michalowicz.
Connect with Shay

Click here to get 20 free images from Social Squares! Thanks so much for this, Shay!

Connect with Becky