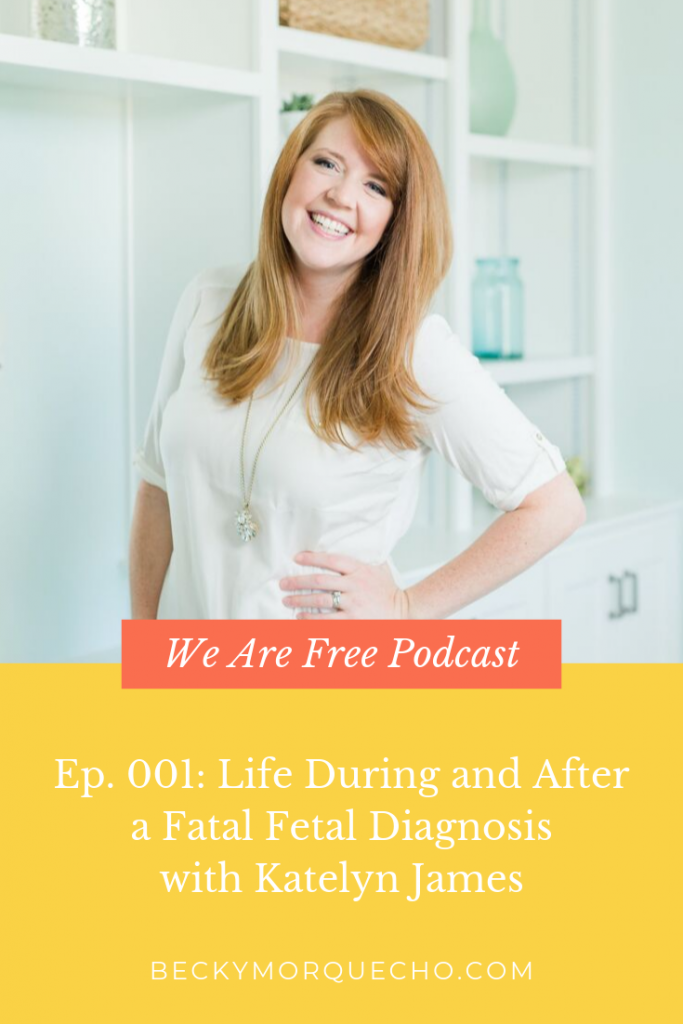 Episode #001: Life During and After a Fatal Fetal Diagnosis with Katelyn James

Katelyn and her husband Michael are a husband/wife wedding photographer team. She has spoken at conferences such as WPPI, United, Creative at Heart, Making Things Happen and more and also teaches thousands of photographers through her online courses. Katelyn and Michael are parents to their daughter Evy, son Graham and they also have a sweet baby boy in heaven. They are passionate about traveling, home design and spending time dreaming and brainstorming with their closest friends!

In my very first episode, we come out of the gates with a hard story. My sweet friend has endured every mother's worst nightmare. But the Lord has carried her through and she's here to share that story with you.

Katelyn takes us back to the beginning to the day of her 20-week ultrasound with baby James, when she first learned something was wrong.

She says life changed in an instant and the thoughts that crossed her mind were things like:

"How am I going to survive this?"

"This is not what we wanted in life."

Katelyn walks us through what those next days and months looked like. How did her family move forward and not just "sit in the sorrow forever"?

Every week at her appointments, Katelyn and Michael learned that their baby's symptoms were getting worse but his endurance stayed the same. "He's still here for a reason."

During that 11-week wait for God to take baby James, Katelyn started sharing more and more of his story. She says letting people in and letting people pray for their baby and for them, was not just a gift to them but a gift to others. It changed other people's lives.

"I was in such a dark place that I recognized the little joys and blessings in a way that I'd never experienced before. You know what, I'm going to cherish today." And that would happen every day. She was literally surviving one day at a time.

Katelyn also shares something with us about baby James that she swore she'd never let anyone know. And she talks about how God used this to give her a gift she didn't realize she needed.
Not long after baby James passed, Katelyn became pregnant again. She shares what it was like to be pregnant again after such hard pregnancies before that. When fear snuck into her heart and mind she said she clung to this truth: "If the Lord purposefully made James. There's a reason for Graham."

Katelyn shares some of her greatest life lessons learned during the last couple of years and her encouragement to other women. Her encouragement to you, whether you're living in tragic circumstances or not.

Finally, and maybe my favorite part, Katelyn shares what she's been set free from.

Listen in here. Know someone going through hard, dark days? Tell her you're thinking about her and love her and that you've got an encouraging podcast episode for her to listen to <3
Connect with Katelyn

Connect with Becky