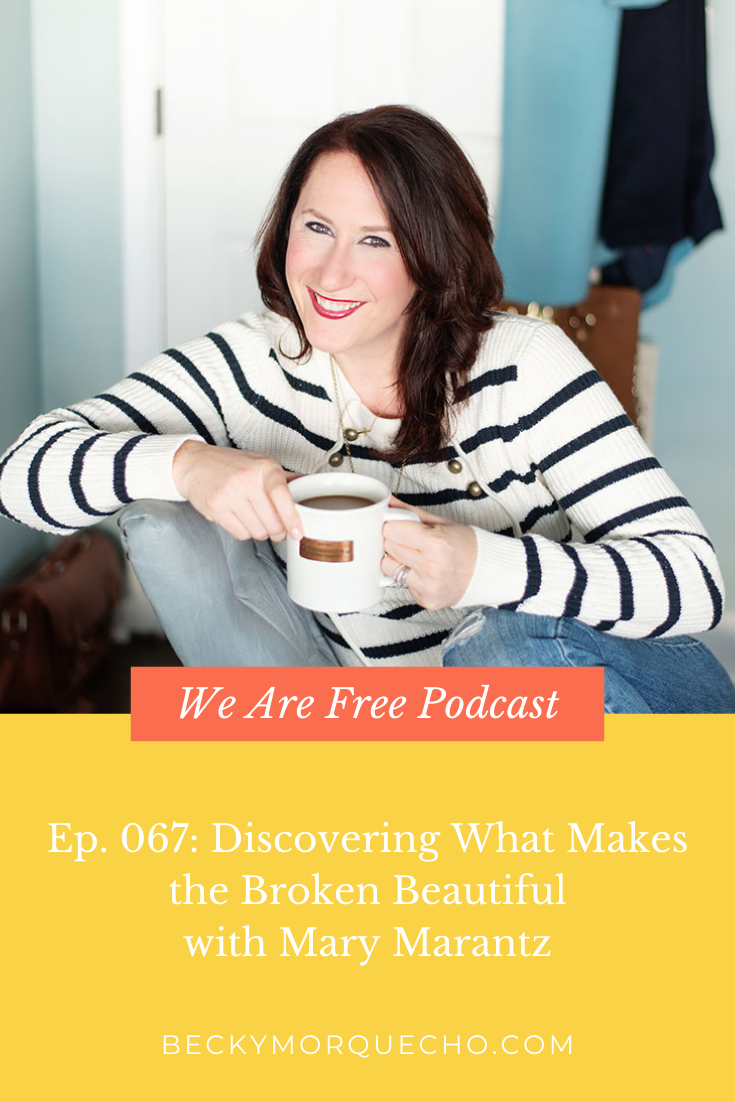 Thanks for listening to We Are Free Ep. 067 with Mary Marantz – Discovering What Makes the Broken Beautiful.
Get Becky's Go-To Guide for Letting Go + Living Freely: Biblical truths, practical tips, resources and journal prompts that'll make you feel lighter and live freer.
Loving the We Are Free podcast!? Please take a minute to rate and review on iTunes! More reviews = more women hear We Are Free and experience the freedom of walking with Jesus!
Mary is a Yale Law School graduate and the first in her immediate family to go to college. She is the author of the book "Dirt" about growing up in West Virginia, and the host of The Mary Marantz Show – which debuted in the iTunes top 200 podcast list. Her writing has been featured by Business Insider, Thrive Global, MSN, Bustle, and Brit+Co.
In this Ep. 067, you'll learn from Mary about…
Learning to heal from the hard parts of our stories
What it's like to face the hardest parts of our stories
Biggest lessons you've taken away from her childhood
How Mary went from being a girl who grew up in a trailer to attending Yale Law School
How your past plays a part in your present
What we can do when we're feeling disqualified
How strengths develop from our hard stories
Tune in here to Episode 067. Know someone else who could use this episode in her life? Tell her you're thinking about her and love her and that you have something you know will encourage her today <3
Loving the We Are Free podcast!? Please take a minute to rate and review on iTunes! I appreciate it so much 🙂
Links from the show
Mary's book – Dirt: Growing Strong Roots in What Makes the Broken Beautiful
The Art of Memoir by Mary Karr
Dare to Bloom by Zim Flores
The War of Art by Steven Pressfield
Connect with Mary
Connect with Becky